WELCOME TO OUR OFFICIAL WEBSITE
SUBSCRIBE FOR EXCLUSIVE UPDATES & OFFERS
Click on J E S U S (tab) to purchase your copy of the JESUS FILM -- in 24 languages
MORE THAN A BOOKSTORE
We are a company/ministry that cares
DEAR FRIEND,
The world of business is constantly changing. Every company is different, and no single set of solutions can ensure success. When you work with us at your Family Prayer Bookstore (FPi.CB) we will take care of business to your satisfaction; delivering smart solutions tailored to suit today's ever-changing society. In addition, we'll address your concerns and challenges on the MINISTRY platform of our organization, too. We believe in PRAYER and a sound and healthy constitution of Spirit, Heart, Mind and Body. Leveraging the knowledge, experience, and expertise of our founder, we deliver a broad range of helpful Bibles, books, media material, Bible Study Guides, and more, to help you find happiness and connection with God. We offer our ministry services to people operating in a complex and uncertain world, to offer them simple and certain answers to life's challenging questions. We have our Bible study guides to help you.
We receive many Bible Study Guide requests in the United States and around the world. Your support of this business and ministry makes it possible for us to purchase and distribute these life-changing Bible study materials to anyone in the world -- for FREE! Thank-you.
BIBLE STUDY GUIDES REQUEST EXAMPLES

1. A request came to us from Araceli living at a skilled nursery facility in the United States: "Subject: Yes! Send Me Your (Paper) Bible Study Guides please.
Message: Hello I am currently living in a nursing home. I am experiencing ... I am interested in any religious wisdom and pamphlets thanks."
2. We received a request from E. Yeboah of Ghana West Africa (Goaso Ahafo Region) requesting youth Bible study guides. We fulfilled his request. His message to us: "God bless and keep you for spreading the gospel to the rest of the world."
Remember that GOD loves you (John 3:16); and so do we (Matthew 22:36-40). Love definition (Agape): 1 Corinthians 13: 4-8, 13.
We are PRAYING FOR YOU and your family.
Sincerely,
Pastor Travis
P.S. We have been a business MINISTRY for 7 + years. We give disadvantaged people FREE Bibles, FREE Bible Study Guides; we support Christian Schools, Children Centers and other charitable organizations. Please Click the DONATE button and give only $5.00 to help us continue offering these FREE/Charitable services. You may give more if you wish. Thank-you.

---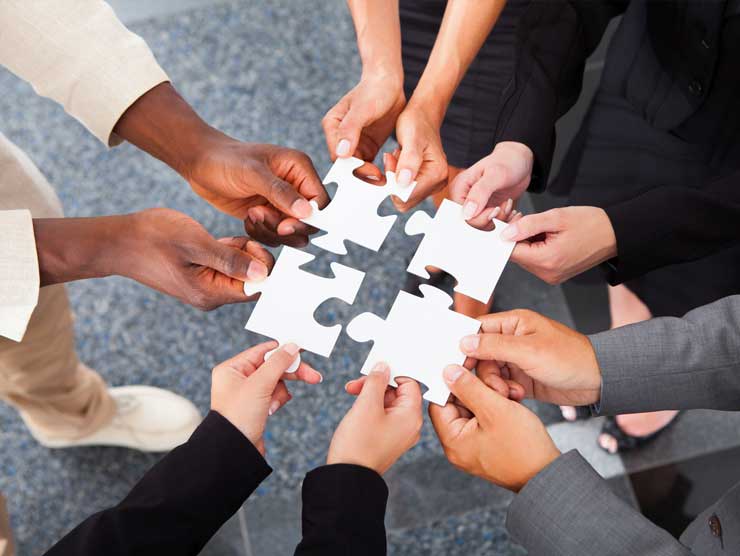 OUR MISSION
"Established with Christian values and principles, our mission is to reach people of all diverse backgrounds (race, gender, color, nationality, religion, culture, etc.) and offer them hope through Jesus Christ."
OUR METHOD
"Guided by the Bible and the Holy Spirit, we pursue this mission through teaching and serving through our products and ministry."
OUR VISION
"In harmony with the Bible revelation, we see God's divine plan of human restoration to the image of God -- in complete harmony with His perfect will and character."
Your Bible Verse for Today
Happiness: Learn and Grow in the TRUTH
Prayerfully read, study and understand the Bible verse above (in context) and discover what God is saying to you today; apply the lesson to your life, then share and help other people . . .
B I B L E S :
L O W P r i c e s !
An Amazing Story of . . .
... bright glimpses of heaven and the earth made new...
NEW YORK TIMES BESTSELLER! OVER 5 MILLION COPIES SOLD!

Is there credible evidence that Jesus of Nazareth really is . . .


G I F T S
GUARANTEE
L o w e s t Price on the Internet!
Power bank CHARGERS for your Cell Phone & More!
NEW POWER WIRELESS FAST CHARGER (PWF C )10000mAh Power Bank Qi Wireless

We have the LOWEST PRICES for these products on the Internet - even lower than Amazon and Ebay!
Get Your Power bank now
Ultra Thin 10000mAh Portable External Battery Charger Power Bank for Cell Phone

My wife encouraged me to visit Family Prayer Bookstore; not only did they sell me a quality Bible, but they helped me understand it better with their Bible Study Guides."
- R o b e r t
This new website is fantastic and very professional! "
- Y v o n n e
Wow! this is a great website . . ."
- B r e n d a
I love this website, it has a little bit of everything: Bibles, books, gifts...you name it - they got it."
- K i m
JESUS CHRIST
This video is about "The Greatest Story Ever Told."
CONTROVERSIAL
Where did evil come from?
Watch this video to get the complete story.