WELCOME TO OUR OFFICIAL WEBSITE
SUBSCRIBE FOR EXCLUSIVE UPDATES & OFFERS
Click on J E S U S (tab) to purchase your copy of the JESUS FILM -- in 24 languages
MORE THAN A BOOKSTORE
We are a company that cares
The world of business is constantly changing. Every company is different, and no single set of solutions can ensure success. When you work with us at your Family Prayer Christian Bookstore (FPi) we will take care of business to your satisfaction; delivering smart solutions tailored to suit today's ever-changing society. In addition, we'll address your concerns and challenges on the MINISTRY platform of our organization, too. We believe in PRAYER and a sound and healthy constitution of Spirit, Heart, Mind and Body. Leveraging the knowledge, experience, and expertise of our founder, we deliver a broad range of helpful Bibles, books, media material, Bible Study Guides, fundraisers, and more, to help you find happiness and connection with God. We offer our ministry services to people operating in a complex and uncertain world, to offer them simple and certain answers to life's challenging questions. We have our Bible study guides to help you.
We receive many Bible Study Guide requests in the United States and around the world. Your support of this business and ministry makes it possible for us to purchase and distribute these life-changing Bible study materials to anyone in the world -- for FREE! Thank-you.
BIBLE STUDY GUIDES REQUEST EXAMPLES

1. A request came to us from Araceli living at a skilled nursery facility in the United States: "Subject: Yes! Send Me Your (Paper) Bible Study Guides please.
Message: Hello I am currently living in a nursing home. I am experiencing ... I am interested in any religious wisdom and pamphlets thanks."
2. We received a request from E. Yeboah of Ghana West Africa (Goaso Ahafo Region) requesting youth Bible study guides. We fulfilled his request. His message to us: "God bless and keep you for spreading the gospel to the rest of the world."
Remember that God loves you (John 3:16); and so do we (Matthew 22:36-40). Love definition (Agape): 1 Corinthians 13: 4-8, 13.
We have been a business MINISTRY for 7 years. We give disadvantaged people FREE Bibles, FREE Bible Study Guides; we support Christian Schools, Children Centers and other charitable organizations. Please Click the DONATE button and give only $5.00 to help us continue offering these FREE/Charitable services. You may give more if you wish. Thank-you.

---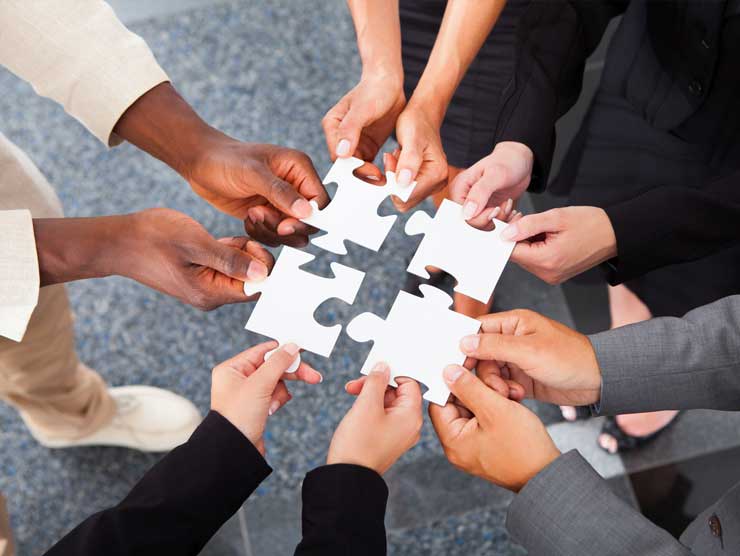 OUR MISSION
"Established with Christian values and principles, our mission is to reach people of all diverse backgrounds (race, gender, color, nationality, religion, culture, etc.) and offer them hope through Jesus Christ."
OUR METHOD
"Guided by the Bible and the Holy Spirit, we pursue this mission through teaching and serving through our products and ministry."
OUR VISION
"In harmony with the Bible revelation, we see God's divine plan of human restoration to the image of God -- in complete harmony with His perfect will and character."
Your Bible Verse for Today
Happiness: Learn and Grow
Prayerfully read, study and understand the Bible verse above (in context) and discover what God is saying to you today; apply the lesson to your life, then share and help other people . . .
Description

What if you could capture the knowledge of the most eminent Biblical scholars, draw on some of the best biblical maps, timelines, and other study helps, and have them with you wherever you go? Chances are that you would often have to sacrifice readability to do it. Not any more. The NKJV Personal Size Giant Print Bible has the best of both worlds with a highly portable size and giant print that makes comfortable reading easier than ever. One of today's best-loved Bible translations, the NKJV combines a warm conversational tone that makes it perfect for individual study with the serious scholarship that will help you take your ...
Click on "BIBLES" tab to see and read more...

Words of Christ in red.
La Reina Valera Revisada presenta el texto básico de la traducción de Casiodoro de Reina en una forma más accesible. Revisada bajo el patrocinio de Editorial CLIE por un equipo de especialistas liderado por el doctor Francisco Lacueva, esta edición preserva la belleza y la cadencia del castellano, pero también actualiza todos los arcaísmos, términos y variaciones gramaticales, ya sea antiguos o que ya no se utilizan, en favor de una mayor claridad del
FPi Christian Bookstore website is safe, secure and has a valid SSL Certificate. Payment: All transactions are secure and encrypted on our website. Financial Services: We use PayPal, Inc. as our secure payment processing system.
* SHIPPING: We now offer FedEx and UPS shipping options upon request: contact us at
(661) 886 - 2136
B I B L E S
- Fundraiser Price!
Description
The new Beginner's Bible, featuring the same great content and pagination (same page numbers), just new enhanced artwork! And it's the same price!
The best-selling Bible storybook of our time, with over 25 million products sold!

Click on "BIBLES" tab to see and read more...
Our Fundraiser Price: $15.00
Description:
This new edition of the bestselling NIV Adventure Bible maintains all of the features loved by kids and is now available in full color throughout!
Our Fundraiser Price: $20.00
Description (Detail):
This Bible keeps up with you, to help you keep up with God! As an on-the-go teen, you're moving fast. God is moving faster! The NIV Teen Study Bible will help you keep in step with all he has done, is doing, and will do in the world--and in your life.
This bestselling Bible will also help you discover ...
Our Fundraiser Price: $20.00
UPON many ears there fall the words of the gracious invitation, "Come unto Me,"--that call of a compassionate Saviour whose heart of love is drawn out toward all who are wandering away from God; and in the hearts of many, who are really longing for the help to be found in Jesus, there is quickened the purpose to return to the Father's ...
... bright glimpses of heaven and the earth made new...
NEW YORK TIMES BESTSELLER! OVER 5 MILLION COPIES SOLD!

Is there credible evidence that Jesus of Nazareth really is the Son of God? Former atheist and Chicago Tribune journalist Lee Strobel says yes! In this revised and updated bestseller, The Case for Christ, Strobel cross-examines a dozen experts with doctorates from schools such as Cambridge, Princeton, and Brandeis, asking hard-hitting questions - and building a captivating case for Christ's divinity.


G I F T S
Fundraiser Price!
Power banks for your Cell Phone & More!
NEW POWER WIRELESS FAST CHARGER (PWF C )10000mAh Power Bank Qi Wireless

Our Fundraiser Price: $20.00
Get Your Power bank now
NEW POWER WIRELESS FAST CHARGER (PWF C )10000mAh Power Bank Qi Wireless Charging 2 USB LED Portable Battery Charger
Description
Two in One - Combining wireless charging with a wired option, PWF Charger provides effortless tangle-free charging to your devices.Just released model now provides even faster qi wireless charging!
Case Friendly - The PWF Charger is designed to work with most cases. Able to charge through cases up to 3mm thick, except metal or magnetic case.
10000 mAh High Capacity- It can recharge your phone, tablet, other devices etc, on the move.
Dual Input Port -You can recharge PWF Charger via Micro USB or USB-C port. (1M Micro USB cable is included)
Safe & Reliable - Built-in over-charging, over-heating and short-circuit protection to give you a peace of mind whenever charging your devices.

Smart LED Indicator - Simply press the ON/OFF button, the LED will indicate the battery level
Compatible with all Digital device with USB Connector, such as mobile phone, Bluetooth headsets,PDAs, MP3 players, gaming devices, digital cameras, SONY PS3, etc.
Ultra Thin 10000mAh Portable External Battery Charger Power Bank for Cell Phone



Our Fundraiser Price: $15.00
Get Your Power bank now
Ultra Thin 10000mAh Portable External Battery Charger Power Bank for Cell Phone

Item Description:
This power bank packs a punch! With 10,000mAh you can charge your smartphone countless times. The dual USB ports allows you to charge two devices at once. One port has an output of 2A which allows you to charge larger devices like tablets while the other port is ideal for smartphones. The sleek and stylish design is slim enough to fit into any bag or even your pocket. With a built-in flashlight, you can use it when light is needed.
Feature:
Capacity: 10000mAh
Dimensions: 6 x 3 x 0.4 inches (L x W x H)
Includes USB cable
Aluminum casing
Light-weight and fashionable design
Easily fit into your carry bag and charge your mobile device anytime and anywhere..
Easy to take and charge conveniently -- on the go!
Compatible with all Digital device with USB Connector, such as mobile phone, Bluetooth headsets,PDAs, MP4 players, gaming devices, digital cameras, SONY PS3, etc.
Blue
Thank you.
My wife encouraged me to visit FPi Christian Bookstore.com. Not only did they sell me a quality Bible, they helped me understand it better with their Bible Study Guides."
- R o b e r t
This new website is fantastic and very professional! "
- Y v o n n e
Wow! this is a great website . . ."
- B r e n d a
I love this website, it has a little bit of everything: Bibles, books, gifts...you name it - they got it."
- K i m
JESUS CHRIST
This video is about "The Greatest Story Ever Told."
CONTROVERSIAL
Where did evil come from?
Watch this video to get the complete story.

READY TO DO BUSINESS WITH US? WE ARE HERE FOR YOU.
POWER BANK: Fundraiser Promoter: we offer a great opportunity for you and/or your organization to receive $400 - $1,200 or more from FPi Christian Bookstore. For more information fill out the form below. Take action now.